Kevin Hong
C. T. Bauer College of Business,University of Houston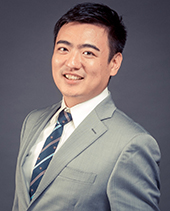 Title: Human-AI Interaction and Future of Work
Abstract: As digital technology increasingly becomes a core component of businesses and society, we need to recognize the volume and granularity of data that organizations can observe and acquire, and more importantly, the scale and precision of analytics and artificial intelligence (AI) that organizations can implement to complement human intelligence and optimize their decision-making. The transformation from experience-based decision making to data- and AI-driven business operations started manifesting itself in the past few years and even the leading firms like Alibaba, Facebook and Amazon are only scratching the surface in exploring the innovative approaches in combining human and AI in generating business value. In this keynote speech, I will talk about human-AI interaction, its implications for the future of work, and the research opportunities for Information Systems and Electronic Commerce scholars.
报告摘要:随着数字技术日益成为企业和社会的核心组成部分,我们需要关注组织可以观察和获取数据的数量和粒度,以及人工智能(AI)分析的范围和精度,以补充管理者的分析能力和优化他们的决策。从基于经验的决策到数据和人工智能驱动的商业运营变革在过去几年已开始显现,甚至阿里巴巴、Facebook和亚马逊等公司也在探索将人类与AI相结合创造商业价值的创新方法。在这次主题演讲中,我将讨论人工智能交互对未来工作的影响,以及信息系统和电子商务学者的研究机会。
报告人简介: Kevin Hong is a Full Professor of MIS, Director of the Bauer College PhD Programs, and a Bauer Senior Fellow in the C. T. Bauer College of Business at University of Houston. Kevin currently serves as a Senior Editor of Production and Operations Management, and an Associate Editor at Information Systems Research and the Journal of the Association for Information Systems. He is also currently guest co-editing a POM Special Issue on Social Technologies in Operations. Kevin's research interests are in the areas of Future of Work, Digital Platforms, User-generated Content, and Human-AI Interactions. His research has been published in premier journals such as Management Science, Information Systems Research, MIS Quarterly, Production and Operations Management, Journal of Management Information Systems, Journal of the Association for Information Systems, and Journal of Consumer Psychology. His research papers have won a number of best paper awards at major conferences, including the Workshop on Information Systems and Economics (2018), the International Conference on Information Systems (2012, 2018, 2020), Hawaii International Conference on System Sciences (2017), America's Conference on Information Systems (2012), and the China Summer Workshop on Information Management (2018). In 2017, Kevin was awarded the college-wide W. P. Carey Faculty Research Award. Further, he was awarded the Association for Information Systems Early Career Award (2018) and the INFORMS Information Systems Society Sandy Slaughter Early Career Award (2019). And recently, he was awarded the Associate Editor of the Year Award (2018) from Information Systems Research. According to the AIS Research Rankings, Kevin was ranked #3 in the world based on publications in the top four information systems journals (MISQ, ISR, JMIS, JAIS). And most recently, Kevin received the Outstanding PhD Alumni Award (2020) from the Fox School of Business, Temple University.