Sunil Mithas
University of South Florida, Muma College of Business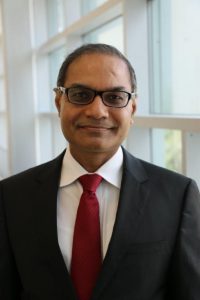 Title: Causality Meets Research in Information Systems: Diversity of Questions, Data, and Assumptions
Abstract:  Researchers in information systems are increasingly focusing on assessing causality in their work. I will describe three dominant perspectives on causality and how they address some of the key challenges in assessing causality from their vantage point. I will draw on my work relating digital resources, strategies and capabilities with performance at various levels of analyses. I will argue that reflecting on the plausibility and substantive meaning of underlying assumptions of different perspectives and approaches for assessing causality will lead to better conceptualization, execution, evaluation, and dissemination of research in information systems and related fields. In the end, the identity of a discipline such as information systems is tied more to types of questions it addresses with appropriate blend of description, causal theorizing, explanation and generalizability than about using a particular methodological approach.
报告摘要:信息系统的研究人员越来越注重评估工作中的因果关系。报告人将重点介绍评估观测数据因果关系的一些关键挑战,以及如何运用各种方法应对这些挑战。我将根据我与数字资源、战略和能力以及绩效相关的工作,讨论其中一些问题。我希望,反思不同因果关系评估方法的基本假设的合理性和实质性意义,将有助于更好地概念化、执行、评估和传播信息系统及相关领域的研究。最后,该领域达成的共识更多地是关于它通过适当的描述和因果推理、解释和概括来解决的问题类型,而不仅仅是使用特定的方法论方法或新的认同策略。
报告人简介:Sunil Mithas is a World Class Scholar and Professor at the Muma College of Business at the University of South Florida. Mithas has taught at the Robert H. Smith School of Business at the University of Maryland, and has held visiting positions in Australia, Germany and Hong Kong. He earned his PhD from the Ross School of Business at the University of Michigan and an engineering degree from IIT, Roorkee. Identified as an MSI Young Scholar by the Marketing Science Institute, Mithas is among top information systems scholars in the world. He has consulted and conducted research with a range of organizations including A. T. Kearney, Ernst & Young, Johnson & Johnson, the Social Security Administration, and the Tata Group. He is the author of two books, and his research has won best-paper awards, and featured in practice-oriented publications such as MIT Sloan Management Review, Bloomberg, and CIO.com.
---
Ping Wang
University of Maryland, College Park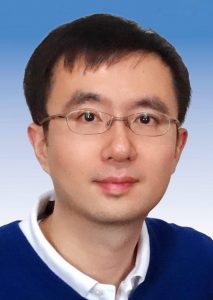 Title: Toward an Information Ecology Theory of Digital Innovation Ecosystems
Abstract: The remarkable connectivity and embeddedness of digital technologies enable innovations undertaken by a broad set of actors, often beyond organizational and industry boundaries, whose relationships mimic those of interdependent species in a natural ecosystem. These digital innovation ecosystems, if successful, can spawn countless innovations of substantial social and economic value, but are complex and prone to often surprising failure. Aiming to understand ecosystems as a new organizational form for digital innovations, I develop a theory that addresses an underexplored but important question: In a digital innovation ecosystem, how are the efforts of autonomous parties integrated into a coherent whole and what role do digital technologies play in this integration? By synthesizing ecological and information perspectives, this information ecology theory identifies several key functions that digital technologies serve in providing the information needed to support the interactions and tasks for innovation in ecosystems at varying scales. This theory contributes to digital innovation research new insights on managing part-whole relations, the role of digital technologies in innovation, and multilevel interactions in and across digital innovation ecosystems. The theory can also inspire the development of next-generation information systems for ecosystems as a new organizational form.
报告摘要:数字技术的连接性和嵌入性促进了参与者的创新,这些参与者往往超越了组织和行业边界,他们的关系模仿了自然生态系统中相互依存物种的关系。这些数字创新生态系统如果成功,可以催生无数具有重大社会和经济价值的创新,但这一过程非常复杂,往往会出现意外的失败。为了将生态系统理解为数字创新的一种新的组织形式,作者提出了一个理论,以解决一个尚未充分探索但很重要的问题:在数字创新生态系统中,自治各方的努力如何整合成一个连贯的整体,以及数字技术在这种整合中发挥了什么作用?通过综合生态和信息视角,信息生态学理论确定了数字技术在提供支持不同规模生态系统创新互动和任务所需信息方面的几个关键功能。该理论有助于数字创新研究,为管理部分-整体关系、数字技术在创新中的作用以及数字创新生态系统中和跨数字创新生态系统的多层次互动提供了新的见解。该理论还可以作为一种新的组织形式,启发下一代生态系统信息系统的开发。
报告人简介: Ping Wang is on the faculty at the University of Maryland, College Park. Presently, he is also serving as an associate for the Information Systems Research Program at UCLA and an associate editor for the MIS Quarterly. His research draws on institutional theory to understand the popularity of new information technologies. In recent years he has taken an ecological perspective to study digital innovations in organizations, communities, and ecosystems. He received the Best Paper Award at the 37th International Conference on Information Systems and the Best Published Paper Award from the Organizational Communication and Information Systems Division of the Academy of Management in 2010. Dr. Wang holds a Ph.D. in Information Systems from UCLA Anderson School and an M.B.A. in Finance from the University of Maryland.