Background: 
The Wuhan International Conference on E-Business (WHICEB) series is an AIS affiliated conference which has been held successfully since the year of 2000, serving as an annual academic conference for improvement and development of global e-business research, academic exchange, and cooperation. In the coming year of 2023, we will be holding the 22nd conference with the topic of 'Digital Empowerment for Intelligent Future'.
Big data, cloud computing, artificial intelligence and blockchain Technology (namely the ABCD Technology) are stimulating a new round of business innovation in the fields of manufacturing, business, education and personal life. The combination of digitization and intelligentization has created a new growth mode of digital economy. On the basis of the growth model driven by traditional factors such as labor and capital, a new growth mode with two elements of emerging IT technology and data is introduced. Therefore, new business and new rules have been generated and the application scenarios of "Internet Plus" are redefined. The enterprises are facing the opportunity to reconstruct a new business model bottom up. Facing the new digital and intelligentized trend, from product or business innovation to organizational and industrial change, many enterprises are actively practicing and providing a large number of new research problems for academic research.
The conference which will be held from May 26 to 28, 2023, will stimulate the vigorous development of academic research and enterprise practices by bringing together E-business, information technology in digitalized and intelligentized situation, and new ideas and discoveries in service, marketing and operation management reform. Scholars in e-commerce, information systems, marketing, strategic management and public management home or abroad are welcome to participate in the conference. The annual conference aims to show innovative scientific research results in the business and economic fields enabled by artificial intelligence, promote interdisciplinary research findings, and share the experience of different countries and regions.English will be the formal language at the conference. World-class scholars in e-business field will be invited to give keynote speeches, workshops on different topics will be organized together with academic institutions located within China or abroad, Doctor consortium will be held at the conference, active youth scholars will be invited to give an individual speech at different sessions, not to mention other enriching activities. All accepted papers will be presented in the respective session. In view of the Covid-19 outbreak, WHICEB2023 will consider organizing academic exchange activities both online and offline.
Paper Submission: 
We only accept full research papers from different aspects of business and from different disciplines. Research methods as case study, modeling, empirical study, on-spot, questionnaire, or experimental study are all welcomed. Conference proceedings will be published in Springer's Lecture Notes in Business Information Processing (LNBIP), then be submitted to apply for EI Compendex, CPCI and Scopus index.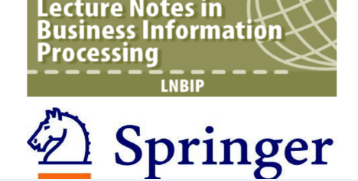 Conference proceedings from 2003 have been listed in the Conference Proceedings Citation Index- Science/Social Science & Humanities (CPCI-S or CPCI-SSH, the former Index to Scientific & Technical Proceedings®, ISTP). The proceedings will also be available at AIS eLibrary (http://ais.site-ym.com/?AISeLibrary ). Papers accepted at the Proceedings of WHICEB2023 will be submitted to ISI to apply for CPCI-S or CPCI-SSH index.
International Journal Recommendation:
Selected best papers from the proceeding will be recommended to the following international academic journals/special issues: Electronic Commerce Research and Applications(SSCI) , Electronic Markets(SSCI) , Electronic Commerce Research(SSCI) , Internet Research (SSCI) , Journal of Organizational and End User Computing (SCI & SSCI) , Journal of Information & Knowledge Management(EI) , International Journal of Networking and Virtual Organizations(EI), Journal of Systems and Information Technology(EI).
DOWNLOAD:Call For Paper_WHICEB2023